Brrrrrr, it was a chilly one this weekend. Some matches happened, some got cancelled due to the weather. If you made it out there as a player, parent, supporter, referee, manager or coach we salute you!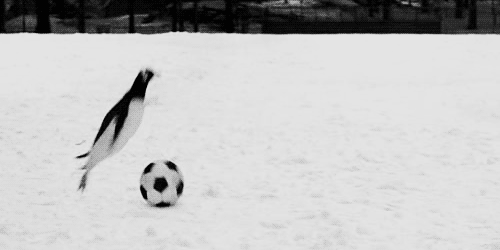 Reminder – in accordance with FA rules we do not publish the results of teams participating in U7 to U11 games. We celebrate effort, teamwork and participation in the younger teams.
---
Tiger's Eye (U14) sponsored by WAC Agency
This morning we had rain, wind and sleet. It was freezing !!!!! But that didn't stop our proud parents turning out to support the team and the girls giving us a fantastic game of football to watch.
After a couple of bad results the Tiger's Eye were determined to return to winning ways when Castlethorpe made the short journey to us.
After a slow start to the game City took the lead towards the end of the first half, when Chyan netted the first of what would be her second hatrick for the team. Tiger's Eye dominated the second half and the defence were solid. Lucy was suburb and well deserved the parents player award for her strong defending.
Chyan made it 2-0, then quickly after Amelie beat two players on the wing, passing it through to Caitlin who knocked it round the keeper making it 3-0. Chyan then got her well deserved hat-trick after Goalkeeper Kacey sent one of their goal kicks down the middle straight to Chyan's feet who when chipped it straight over the keeper. 4-0!
Oppositions player Kath
Managers player Ama
Parents player Lucy
---
Crystals (U18) sponsored by J CRESSWELL LANDSCAPING
Our U18 Crystals only took EIGHT players to Chesham, due to illnesses, work commitments and upcoming exams.
On a full size pitch and with Chesham frequently making changes, our girls battled hard but went in at the break 1-0 behind, even though Crystals should have had a clear penalty when Kiera was tripped, clean through on goal, with the referee admitting he'd missed it!
Crystals did equalise just after the break, Hope Elverson chipping the keeper from 25 yds and for about 15 mins, it was all Crystals possession, hitting the crossbar and other chances saved. At 65 mins, it was still 1-1.The girls were tiring, and combined with snowstorm, fell behind again to a sloppy goal.
By now the girls had given everything and were frozen, and ended up losing 6-1, which was flattering to the hosts as their manager said, who also said our girls were a 'credit to our club!'
Proud of the team, and parents making that early trek in these conditions, and we move on.
---
SAints (U8)
Another amazing performance by Saints in what can only be described as a typical winter morning – it was cold, it was muddy, there was rain and storm in the night, and still the players braved it and were at the pitch for their warm up. Special kudos to all the parents too for your commitment.
The match started with the great Saints intensity which we have seen many times lately. With Daniel as striker, Kaison and Jude manning the midfield and Isaac and Sai in defence and the very dependable Tommy in the goal we were setup perfectly. Soon we were on a flying start with goals from Daniel, a double from Kaison and Isaac. We were in a great position by the second quarter with good spirits and energy. The passing, unbelievable saves in the goal, positioning (special mention for Sai here) and taking away the possession from the opposite team (Jude thank you) were great to witness. There was one moment where in a corner kick Isaac passed to Henil and from there to Dan for a goal, which was just fantastic to see how the team has progressed and players have connected as a team.
In the last two quarters we conceded a few goals, some of which were very unlucky ones, but there is so much to take away from the amazing display of team performance from all the players. In addition, there were some great strikers that AFC Oakley U8s brought towards the end and they remained committed right to the end of the game. Our defence was still strong and we saved many goals in this period.
The Saints players are really making all of us proud. Thank you so much to all of them and the parents to keep on bringing them in the training and matches. We will give the player of the match award during the training on Tuesday, as the players were too cold and wanted to get back home.
---
HAWKS (U16) SPONSORED BY ARO INSTALLATIONS
MK City U16 Hawks beat MK Athletic U16 Cobras 4-1 this weekend. It was a game they battled hard to win. The first half was a draw (1-1) as a controversial penalty was awarded to the Cobras.
The boys played the 2nd half with such conviction it was awesome. Goal scorers were Eoin (spectacular volley)' Imran (dribbling in the box and taking a shot), Callum with a left footed smacker and centre back Abel with the icing on the cake.
Well done to the Hawks U16- keep the unbeaten run going 👏
---
MENS (SATURDAYS) NORTH BUCKS LEAGUE
Deanshanger 2 – 3 MK City
City make it 5 in a row away from home today under tough conditions. Wasn't the best performance in a city shirt but another 3 valuable points is what counts.
On to a very tough game against Steeple Clayton next Saturday 💪
#upthecity
---
Tigers (U7) sponsored by DH Construction
As we headed away from Milton Keynes to Southcott FC we thought we were leaving the bad weather behind us … little did we know that it was chasing us to hit us in the last quarter of the game.
Great game today by all. The 3G pitch was different to our usual grass surface and that meant the wind moved the ball around a bit differently but all the players did a great job.
We need to remember our positions so we're not running up and down the pitch so much, and need to communicate when we're going in for the ball.
Man of the match was Hudson who had a great game as a forward with a shot that was centimetres away from being a beautiful top corner goal, plus had an amazing turn as goalkeeper in the fourth quarter.
Well done everyone!
---
Pearls (U8) sponsored by Mini Monsters
It's never boring watching the Pearls all-or-nothing style of play as they took on Woburn & Wavendon Lionesses away. Horrible weather conditions and a very dimished team missing 4 players including the goalie, set up Pearls for one of their biggest challenges yet.
Huge performances for all of the team. However it was Vega who won player of the match, for great positioning and tackling in defence. A double hatrick for Miami puts her already at 28 goals for the season – she is unstoppable!
6 very muddy and shivering girls at the end, but huge smiles!
---
Lions (U16) sponsored by Makewell
Lions unfortunately lost today, after having our opening goal disallowed offside. It was a hard game battling against the elements and having some stronger players missing .
But on a plus note no injuries or long waits for ambulances to arrive . 😂 just a kid on crutches hobbling up and down the touch line – that's dedication ⚽️
Score 3-1 to Woburn & wavendon .
Scorer – Arthur Boon
---
Magpies (U14)
Magpies finally got their deserved win in the trilogy against Stony Stratford Panthers today, winning 3-2 at home in bitterly cold conditions. So, that's been a defeat, a draw and a win for this season now.
---